【Durable Material】The Vaydeer monitor stand riser is made of high quality galvanized steel and capable of holding up monitors to 27 inches and 66 pounds. It can serve you as long as possible.

【Effective monitor riser】Ergonomically designed, this Computer Stand raises your monitor for maximum comfort, getting the right screen, and fixing the viewing distance, Reducing eye and neck strain and promoting good posture to make working at your computer easier, perfect for home and office, school, college students, bring more comfort as well as increase space for computer accessories.
【Ergonomic Design】This monitor riser lifts your monitor to a higher position which makes you change your posture in a proper and healthy way reducing neck and eyes pressure.
【Space-saving】There are more space available on the desk using the Vaydeer monitor stand riser. You can put frequently used stuff under the monitor riser to save more space on your desktop.
【Warranty】 Vaydeer offers a 1-year warranty, don't hesitate to contact us if you have any problems.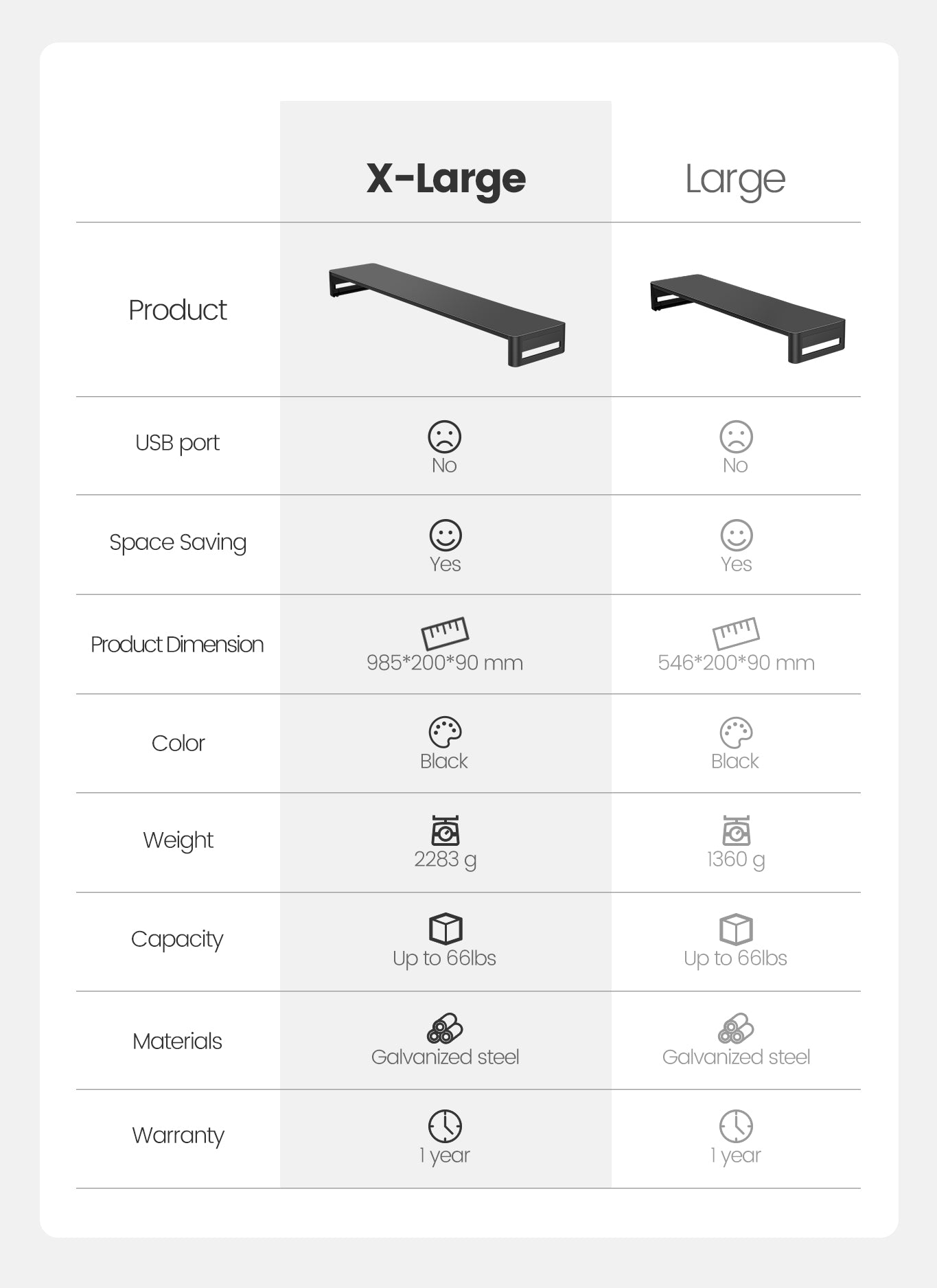 Are you suffering from neck pain sitting in front of your computer when working?
Have you struggled with the mess of twisted cables on your desk due to limited space?
With the Vaydeer monitor stand riser, the problem above will be solved.
Vaydeer monitor stand riser aims to correct your sitting posture, protect your eyes and save you extra space on your desk.
Choose Vaydeer monitor stand riser, choose a healthy life.
Work with Vaydeer, Work with Comfort
Vaydeer has been committed to the combination of product practicality and customer health. Making our product not only practical but also health-friendly is our goal. This monitor stand riser will improve and correct your posture when sitting in front of your computer. Lifting the monitor to your eye level makes sure the pressure of your neck and back is released, you will work with more comfort and in a more healthy way.
Make Your Desk Neat and Tidy
Thanks to the raised design, the Vaydeer monitor stand riser creates extra storage space on your desk. You can put not only the keyboard and mouse but also your frequently used items beneath the monitor riser, so there is more space available and your desktop will become neat and tidy.